The Designer
For me quality of a product is synonymous with a general quality of life. I want to work for sustainable values utilize my competence to fight the throw-away lifestyle. It's a question of thinking in long-term, with the well-being of both humans and the Earth in focus.
I use only natural materials of the highest quality and my products are made by local suppliers. Every product is designed and produced in Finland. This way of making clothes does guarantee a genuine quality. My products are comfortable and bring out the best of the person wearing them.
I have done a lifelong work with the cutting to take it to perfection. Above all, thanks to the timeless design, they last for years to come and can be worn on all types of occasions, everyday and festive ones.
Marja Rak
Designer, Founder & Owner
Our Legacy
–The look and feel of the North.
In the early 1990's, when Marja started her career as a fashion designer, she had a clear vision that she wanted to work sustainably. The word sustainability wasn't even really used back then. From the beginning the focus was set on developing long lasting clothes in good quality to avoid the throwaway-mentality.
She started experimenting with different types of natural materials, including fish skin, but ended up using less exclusive fabrics to reach a larger group of consumers. In the end, linen and boiled wool remained in the collection.
Now, 20 years later, she still designs and produces classic models of first-class materials. The best possible quality of work is done in a small production unit in Nivala, located about 150 km north of Pietarsaari Studio.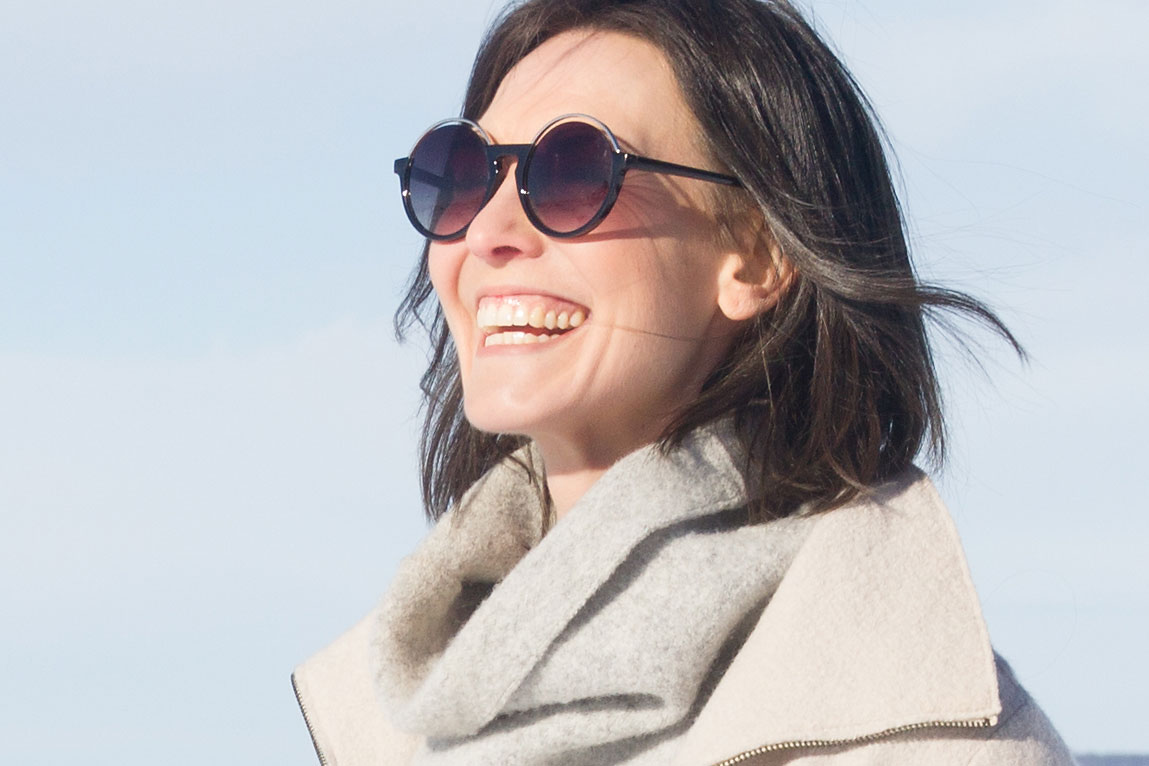 Materials:
Boiled Wool:
100% merino wool, made in Austria/Gottstein
Sturdy and beautiful Boiled Wool that is best suited as a material for jackets and accessories.
Boiled Wool Fine:
100% extra fine merino wool, made in Austria/Gottstein
The extra fine merino is made of wonderfully soft, light and warm wool that does not twitch and stays stylish for a long time.
Gottstein's wool is OEKO-TEX and Blue-sign certified. These certificates guarantee that all our wool products are responsibly manufactured.
The wool care instructions are primarily ventilation, the product can also be washed in cool water (less than 30 •) with wool detergent. Light ironing with plenty of steam or through a damp cloth. You should use bile soap to remove individual stains. Winter storage is preferably "lying down" so that the product stays in its pattern.
Linen:
100% linen, made in Austria / Seidra. Manufactured sustainably without toxic ingredients, GOTS and BGF certified. Beautiful linen that fits beautifully into stylish outfits. Shrinks about 3% of the length in the first wash.
Linen thin:
100% linen, made in Lithuania / Siulas. Manufactured according to REACH and EU standards without harmful chemicals,
Lightly linen with a lively surface that has been washed once for a casual stylish dress. Does not shrink.
THIS IS HOW WE WORK!
• YOU PICK THE MODEL, COLOUR AND MATERIAL.
• YOU PLACE THE ORDER OR VISIT OUR STUDIO.
• OUR PRODUCTION TEAM MAKES YOUR GARMENT.
• WE DELIVER OR YOU PICK UP.
• NO WASTE.
• NO UNNECESSARY PRODUCTION.
• NO UNNECESSARY TRANSPORTATION.
• ALMOST HAUTE COUTURE BUT TO THE COST OF PRET-A-PORTER.
THE FUTURE IS ALREADY HERE!
The Studio at
Kanavapusitikko 21
Marja at work in the Studio
Jaana from the Production Unit